Archive for the 'Uncategorized' Category
Hi there!
I heart Shiny Things…Come lets take a look, you'd probably love it too!

Have you seen those shiny thingy on each photos?
I'd love the cozy effect and gives so much depth on each rooms!
I'd rather keeps my eye leaning on with each shiny things to see my image reflection! lol
Have a Great and shine day like a diamond Darlings!
Xoxo, mae
Hi there!
Here are the great deal of inspiration for this week. Enjoy scrolling down!
Let's start here:
A gorgeous marble top with modern legs, it's a totally different direction if you look at it, but it looks really fresh for the perfect dining chairs to pair with it to. This is actually considered if you are obsessed with the idea of woven.
For liking the aesthetic taste and add so much depth to its whimsical style yet not really visible how creative it is but it leaves the scale beautifully.
Hope you had so much fun n dropping by on my blogsite.
Wishing You all well darlings!
Xoxo, mae
Hi there!
How have you been darlings? Month of July is almost here!
Anyway, let's talk about Matter you wanted to do in your space, i'd say that in every aspect of the things you've planed for the essence of style, architecture, fashions, etc., details must be on the right track which really matter most.
Look the photos below: A room with an appropriate details on it.
online casino bonus no deposit

If you imagine to combine all the photos, it's a small space but looks manageable. It gives you the best shots to take the good ideas on how to make you space looks Fab.
Hope you all are well darlings.
Great time always.
Xoxo, mae
Hi there!
Missing the time flies so fast again by adding some ideal post. I've been linking on beds, about beds, anything about beds it really matters on my blog-site.
well, i'm talking about it now.
those linens are so damn-great, the subtle duvet and shams to layer on white quilts, looks so comfy!
And You can see how the dreamy white and blues work in the loft to temper all the brick and warm floors. I love how calming it all is!
Just imagine how it feels like if you had this heavenly touches of whites that looks so airy and purely beautiful!
Hope you'll like my post.
Dream big fellas! have a sweet bed-dreaming!
Xoxo, mae
Hi there!
How are you all? It's been a while again…
Anyway, would love to share some bedrooms are as varied in design as they possibly can be and you can see no limit  to a particular style or hue. Scroll and enjoy!
lights are on and its all on the right track. it looks fab and cozy with the clean lines and woods appearance.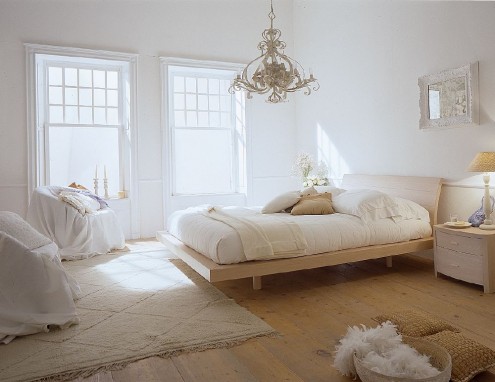 Sway your mood here! it looks heaven with the crisp of whites.. Soft and airy as you can feel on it. I heart the settings!
Everybody love this bedroom! I guess if i have this as my own, i would love to put or adds draperies on that Great mirrored wall in the headboard part of the bed! the scheme, the settings and the lay-out are Cozy.
Have a great time always darlings!
Happy thursday!
Xoxo, mae
Hi there!
It's officially Ninth of July , Days swiftly gone by so fast! One month to go after the August rush "Ber" month really on the go! Just a little bit exciting for "Ber" month though.
Well, let's feel the heart-ken back to the Art Deco Style of the 1920's , 30's and 40's according to my favorite source in blogging spots! A newly built Mega Mansion named Reserve. Let's See how does it reserve firmly. ready? So am I.
The Entrance:
The Covered Patios nor Several agape exteriors rather.
The Back Yard features many seating areas including this one with a fire pit and a wonderful pool complete with fountains. (below)
The foyer features built in planters for trees and plants and a fountain.
A huge gourmet kitchen has pressed tin ceilings, cement tile floors in a graphic pattern, large pendant lights, a breakfast nook and a sitting area  surrounded by floor to ceiling encasement windows.
The Living Room. A large living room with blue velvet sofas overlooks the formal dining room.
The Bathroom. Guest bath with floor to ceiling subway tiles with a deco inspired black motif in the shower.
And One of the Bedrooms.
What do you think of this mega mansion with a throw back vibe? What would you do if you have this Mega Mansion?   Do tell!
Have a Great Time Darlings!
Xoxo, Mae
Hi There!
Starts Your Weekdays with pretty much colors!
Let's just Sit and think for a while…. It's the first Day of a new week again.
Followed with these colorful imagination to make your day always special..
And hopefully we always ends our day with this kind of scene … Calming and peaceful  mindset.
Have A Happy Monday Darlings!
Xoxo
f ?>