Archive for October, 2010
Beautiful picture, incredible lighting. Talking to the operator used to be so hot.
Did they actually cut all those letters out while the other person was in the shower? Did they bring them just in case? Do they have another set that says:
"wide awake,
my love you take,
so predictible
you were great, (slant rhyme :))
my true soul mate
– ever so personal"
None of it makes sense. Enjoy.
Hi there!
It's already half year of twenty-fourteen! How have you been doing fellas?
Every moments are worth living for…
Live life to the fullest as most human does!
See photos below:
Hope you all darlings enjoyed the living spaces I've shared.
Living and kicking on this worlds is really has have sense!
Happy June month!
Xoxo, mae
Hi there!
Midday of the week! I am pretty sure everyone have got their buntings already for Holiday season as of early as past few days.
on this photo the holiday is getting near! So be it.
Holidays  we're almost there!?
Enjoy and Happy Wednesday!
Xoxo, mae
Hi there!
Who wants to be called wealthy traveler? Who wants to own one of the significant brand of  Louis Vuitton? hmmm i think everybody does raise their hands to have got one.  Have you ever wonder If a collectible piece from the past became a fashionable statement for the wealthy traveler?! According to web the first introduced in the mid 1800's are these trunks and pieces of luggage, see the style below.
I have always wanted to figure out a way to incorporate Louis Vuitton vintage trunks or luggage into a home's decor.  I like the idea of using one of the stylish monogrammed steamer trunks as a piece of furniture above. To this day, the trunks are so highly coveted that they are priced anywhere up to $20,000.
Have a Wealthy lifestyle Darlings!
Happy Weekend Ahead.
Xoxo, mae
Hi there!
Coldy Tuesday all! how's your weekend? hope all is well.
Anyways, I'd like  to share  some design ideas that I collected from around the web. These bedrooms are as varied in design as they possibly can be and I have not tried to limit them to a particular style or hue. Scroll and enjoy!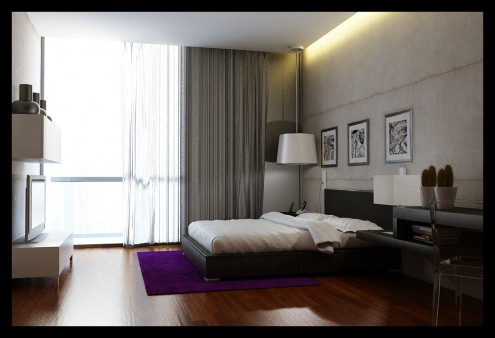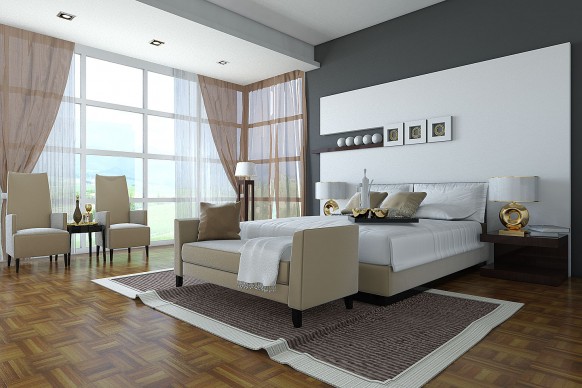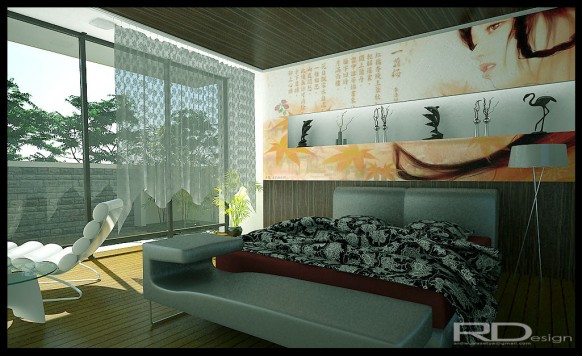 Well impressed? So do I.
Have a Great 19th day of November Darlings!
Xoxo, mae
Hi there!
How's your weekdays ad weekends? It's been a while again.. Hope you all are safe and bracing each other for good, unlike others anyway.
I felt so bad about the news around the globe especially to my countrymen who suffered hunger, lost thier someone they loved and no shelters as well due to unpredictable horrible calamities. I urges you all darlings to please pray for them and let them have our sympathy to them.
Although with that situation, I still have the courage to lift these all to  Our Almighty Creature and impose to believe the new brand day for those who are losing faith especially their shelters. Wishing they could have these things the soonest  to rest assured the Real State of living.
I'll be posting Great Beds  to have them rest in my dreams.
Philippines, victims of super typhoon Haiyan (Yolanda) needs your prayers!
If only I could have these comfy rooms to each victims to ease their loss and pains.
Hope you all have a great weather. Keep safe all darlings!
Xoxo, mae
Hi there!
How are you doing Darlings? Few Days ago I got sicked,I think it's a nature of being a human even you if have had all the cares and aware. You would not know how far you've been up to until your Body surrendered already and time to take a pause or rest as well. Terrible abusive body-owner!   Hope you All are well as I am now.
And for the Rest extension we Need a warmth space at Home.
Images above won't  show all the cases but you feel the depth warmth on it. Agree?
With those Duvets,Pillows and Sheets would be enough to feel you warmth.
Those things above could live for years, pampers and love!
Happy Tuesday Fellas! and Happy 30th of July.
May the Good spirit, Great time be with you all always!
Xoxo, Mae
f ?>